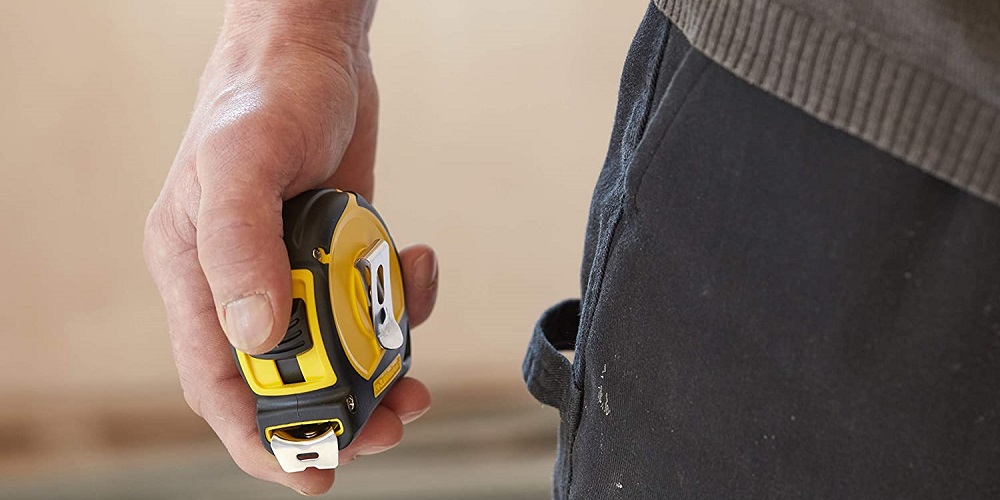 Taking measurements can be useful especially in certain trades, and tape measures are tools that we use every day. Eventually, we will no longer explain how they work, but rather how to be sure you have a good model.
In this article therefore, you will find a practical buying guide, but also a product review of what I believe to be the best tape measure.
Stanley Tape Measure FatMax Range
If Stanley comes as my top pick, it is because many consider it to be the best brand of tape measures. With class 2 precision, this model gives you the possibility of accurately measuring various elements, especially since its width is 32 mm.
This is why you can use it both indoors and outdoors, without the slightest difficulty. In addition, to its measurement accuracy is an added hook that can be placed in the real zero position.
In addition to the Blade Armor coating, the first 8 centimeters have been designed to be particularly resistant. All combined with a Mylar coating to increase the durability of this device by 10, if I was to compare it to another model.
Even in the event of falls or shocks, this product is particularly solid thanks to its housing designed in chromed ABS. This guarantees you great comfort of use since its size and shape have been specially designed to perfectly fit the shape of your hand.
The PROS
Practical : If you wish to keep the measurement visible you can simply lock the tape with a button.
Durable : Even with regular splashing water, its housing is not likely to deteriorate in a short period of time due to its anti-corrosion design.
Precise : You can put the hook in a real zero position thus guaranteeing a certain precision in your measurements.
The CONS
Marking : Regretfully, this tape measure only displays one side marked by a graduation, which removes a point from its practicality.
Purchase guide
Since the market is currently flooded with a very wide variety of tape measures, it will not be easy for you to find the item you need. Yes, you could quickly have a great dilemma and subsequently pick a model that does not necessarily suit your needs.
To overcome this, I suggest you take a look at our buying guide for the best tape measures. You will then be able to increase your chances of finding the most efficient device that meets your real needs.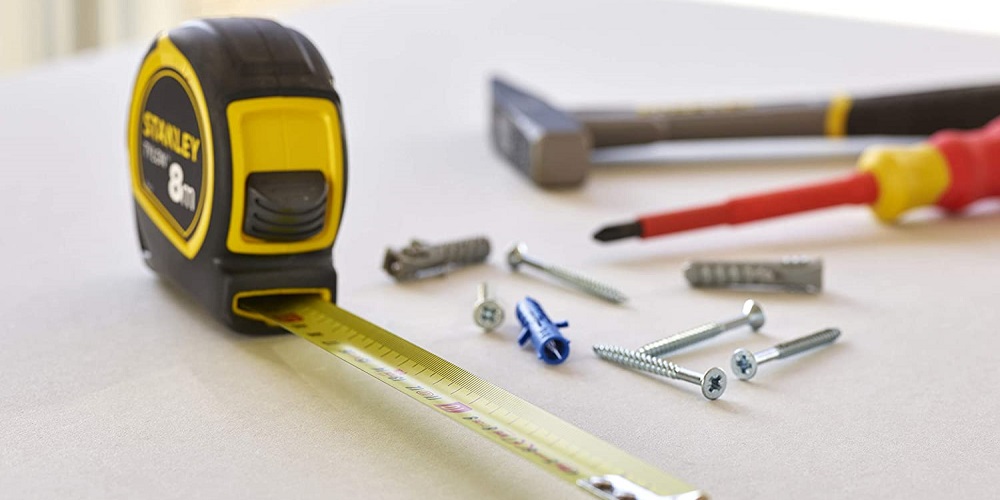 The precision 
In order to give you an idea of how to choose the best tape measures, I will start with this criterion which is essential, especially for professional use. Indeed, this type of product is subject to standards.
If I was to go into a little more detail, I will have to say that here precision is a must. It is therefore a matter of a certain categorization which will make it possible to gauge the degree of precision of each device. Indeed there are 4 precision classes, namely: I, II, III, and IV.
So once you have identified a tape measure model, consider checking out its precision class, as this information should normally appear on the item, just like the length of the device.
Generally speaking, I prefer to opt for a tape measure from category I or II, because these 2 standards are deemed to be the most reliable in terms of precision.
The type of tape measure
You are probably aware that tape measures come in various types, depending on their features. Thus, you may come across magnetic, self-locking, direct reading or belt clip measuring tapes on the market.
In any case, you will have to compare all the devices and take your needs into account.
To enjoy maximum practicality, nothing can be worth the models that include an automatic winding box, because in addition to offering a length that can extend up to 20 m, they have the advantage to save you rewinding work, since the tape retracts automatically.
This last type of tape measure is popular if you want to measure a surface (for fittings, for example) and it is usually offered in a metal or plastic case. The presence of a magnetic tip also promotes measurement accuracy.
The material and width of the tape
In order to determine how to buy a tape measure with a better quality-price ratio, the last parameter that I want to address is the material and the width of the device in question.
If you are looking for a particularly resistant model, then pick items that are made with nylon, mylar, polyester or those with a protective varnish.
As for the width, choose models that will allow you to enjoy a better folding point. In other words, if the width is substantial, the folding point will be much further away, which will not allow you to optimize your comfort when taking the measurement.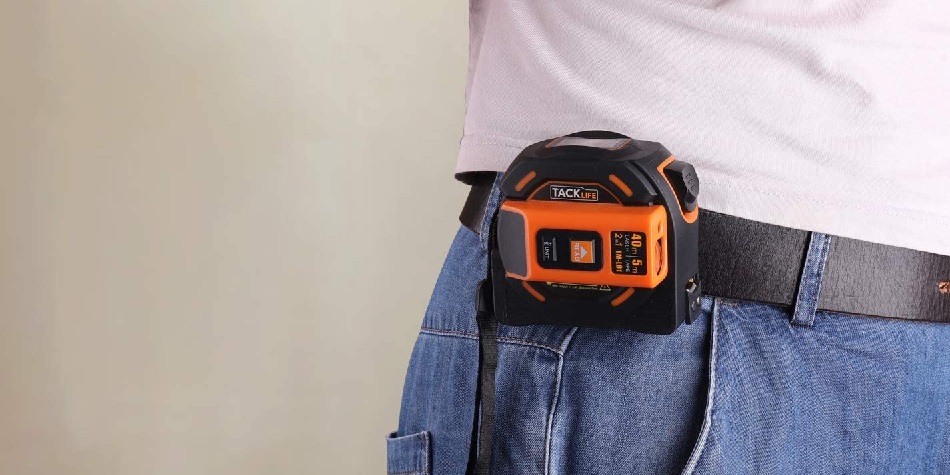 frequently asked Questions
Q1: How does a tape measure work?
There is nothing rocket science about a tape measure. So if you are wondering how this type of tool works, the answer is quite simple. Since this is an instrument that will primarily be used to measure the length of a surface, fabric, or whatever, it has a flexible tape that has units of measurement on it.
Its main peculiarity lies in the fact that it rolls up easily, which makes its transport practical. You don't have to be a genius, as all you need to do is pull the tape outward and get on with the measurement job.
Q2: How to use a tape measure?
To make sure you don't just mess around with your tool, here are some tips that will help you get the hang of your tape measure. To do this, start by holding the box with one of your hands, while the other hand will pull on the ribbon. Since this is a ribbon that is flexible, you will be able to get it out of its case without having to exert too much effort. You will then discover graduations that will allow you to proceed with your measurement work.
If it is an automatic model, install the hook on an edge of the part, for example, and activate the locking button when you have reached the limit of the surface to be measured. Then take note of the measurement and once you have disengaged the tape, it will retract on its own.
Be careful not to manhandle your tool, because the edge can end up twisting, which will make you lose precision. Likewise, it may be that over time the tape comes out of its case entirely and there you will have to find out how to reassemble a tape measure.
Q3: How to measure without a tape measure?
Do you intend to measure a surface or an element, but you are not equipped? Start by finding a tool that can be flexible, it could be an earphone, a jump rope, a cable. Then measure the desired area, and if you no longer need your tool, you can directly consider cutting it to keep your marks.
On the other hand, if you do not wish to proceed in this way, take a pen or a marker and write a point on the tool. Then take a ruler and gradually measure the distance you have just marked.
Q4: How to read a tape measure?
You are not a fan of numbers and you get a little lost in reading your tape measure. Don't panic, here's how you should go about reading a tape measure.
Bold numbers at the bottom are usually expressed in centimeters, while those at the top are expressed in inches. So measure according to the unit of measurement that suits you and to guide you better, know that an inch is equivalent to 2.54 cm.
Q5: When was the tape measure invented?
The tape measure is a measuring instrument that dates a long time ago. Indeed, it would have nearly 200 years, because it was born during the year 1810, thanks to a tailor who answers under the name of Mr Bardé. However, the idea to build this device first came from an English tailor by the name of George Atkinson in the course of 1800.
Feel like learning more?Great! With Ted's Woodworking Projects you will be able to deliver some amazing projects in no time.You will get an enormous feeling of accomplishment and pride from making your own woodworking projects.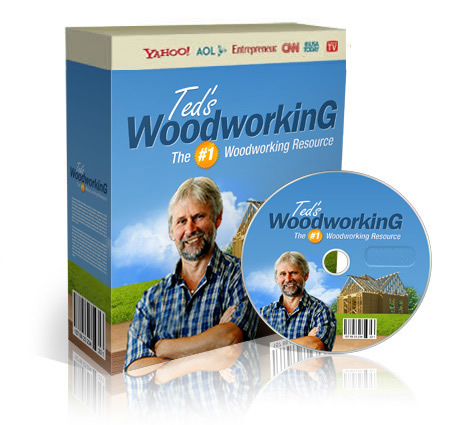 Click The Image Above To Go Check Out What Thousands Of Woodworkers Already Know