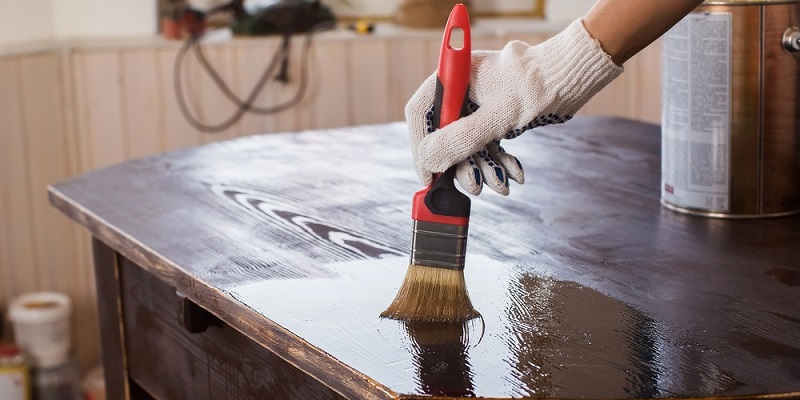 Wooden furniture deteriorates over the years despite its timeless charm. In this case, it is necessary to give them a new lease of life so that they continue to embellish your interior. So how to restore old Wood furniture? Keep reading.
Restore wood old furniture with Sanding
You have inherited an old wooden furniture that you do not intend to throw away, since it has a lot of sentimental value? Don't worry, there are many solutions and among the most important is sanding. To put it simply, this is a technique that allows you to polish any surface. You will need to use sandpaper to do this. Let's see how to proceed.
The preparation
Before sanding your furniture, it is important to protect the space in which you will work from dust. Therefore, we advise you to cover the floor and other objects in the room with a tarp. Ideally, this should be done in a spacious area such as a workshop. In any case, make sure that there is optimal ventilation in the area.
After that, focus a little more on the raw wood furniture. Remember to remove all the built-in elements like locks and handles. Don't forget to store the screws well so that they are easier to find. Then, all you have to do is wipe the furniture with a clean cloth. On the other hand, to clean a dirty waxed wood furniture, a wash with detergent and hot water is recommended. These are important steps to successfully revamp a wooden table.
Manual sanding
First, use a coarse sandpaper to sand a piece of furniture, i.e. between 40 and 120 grit, and make parallel movements. Of course, it is important that you always follow the grain of the wood. Check the quality of your work each time by running your hand directly over the finished surfaces. Also, proceed to a regular cleaning of the dust that accumulates since it penetrates more easily inside the cracks.
In the next step, use a medium grit sandpaper, between 120 and 220. Don't forget to remove the dust either with a cloth or by using a vacuum cleaner.
The last step to sand a piece of furniture is done with a very fine sandpaper of 280 grain to ensure the quality of the finish and enjoy a completely smooth surface to accommodate more easily varnish or wax. To finish, it remains to pass a wet cloth on the entire surface of the furniture. You must also follow each of these steps carefully to relook an oak furniture.
Sanding by machine
Sanding a piece of furniture by hand can be time-consuming and, above all, restrictive. To simplify the task, the use of a wood sander is recommended. An electric belt sander is necessary for stripping flat areas, while an angle sander allows you to work more easily on hard-to-reach surfaces. Don't hesitate to use an extension cord for more freedom of movement.
Before proceeding, put on protective equipment such as gloves, a mask and goggles. Then, place a medium-grain sandpaper on the shoe of the machine and gently press on the furniture, taking care to follow the grain of the wood. Repeat the operation, but with fine grain abrasive.
Stripping
If you are considering stripping a piece of furniture that has been varnished or is covered with paint in poor condition, then the following information will certainly be of interest to you. In simple terms, this method consists of removing the old finish from the furniture so that it regains its raw state.
The preparation
We mainly advise to choose a well ventilated place to work. Also, it is essential to wear various safety equipments to avoid any contact with the products you use. After that, remove the doors and drawers of the furniture and drive the screws and nails that are protruding. In addition, do not forget to protect the elements not to be treated with adhesive tape. In this step, you must acquire a stripping product suitable for your furniture.
Stripping wooden furniture
Now we will clarify the question of how to strip a piece of furniture. In the first step, you must apply the product generously, starting at the bottom and working your way up. Then respect the time recommended by the manufacturer.
At the end of the prescribed time, you should notice that the coating will peel off. Then simply remove it using a spatula and clean regularly with a damp sponge that you rinse frequently. After that, wait until everything is dry before applying the new finish you have chosen.
How to restore old wood furniture – Repainting
When you are planning to give a rustic furniture a makeover, you might need to repaint it. To successfully repaint a wooden table, you should not neglect the following steps.
Preparation
Once you've decided on the color and type of paint to use, get down to business. Start by removing any accessories on the painted furniture, such as handles or knobs, so that they are protected from splashes. Also, to get a smooth application, the surfaces you are working on must be clean. Before painting a wooden table, sand with 100 or 120 grit sandpaper and remove the dust.
The application
We advise to mix well to obtain a uniform rendering at the end. You can then apply the undercoat if necessary before applying the paint. In any case, respect the recommendations of the manufacturer you have chosen, whether it is about the number of passes or the pause time. Follow the direction of the wood fibers first and then make cross strokes.
Finally, wait until everything is dry. If you want to know how to repaint a piece of furniture without sanding it, know that it is necessary to use water-based paint. When everything is dry, you can focus on buying the best latex mattress if it is a bed.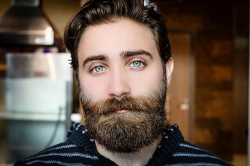 Latest posts by Adam Davis
(see all)