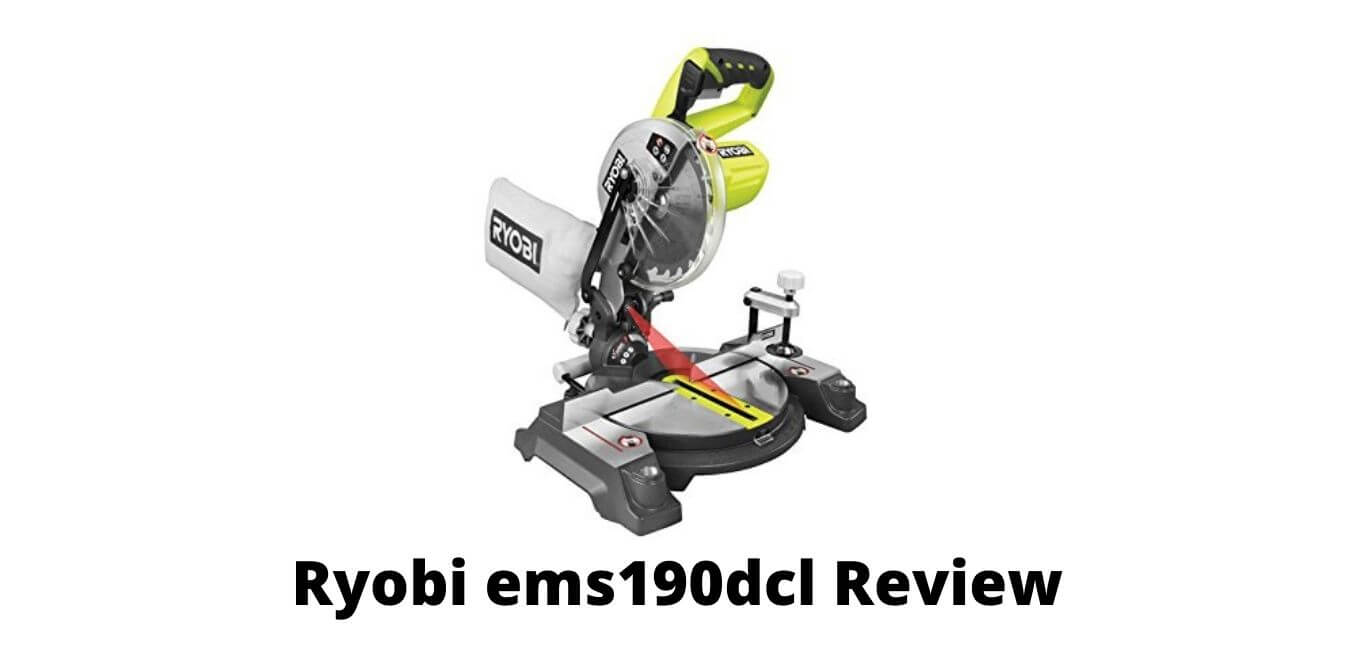 This is our review of the ryobi ems190dcl cordless mitre saw.
Main advantage
The compact size and lighter weight of this miter saw allow make it portable and easy to handle. This does not take away its good performance.
Main disadvantage
Operating with an 18 volt rechargeable battery, the time it takes for it to be full is relatively long, and it is more convenient to have a second battery.
Verdict: 9.8 / 10
Allowing precise work, this practical tool is a good choice for professionals and amateurs alike; without having to spend, when buying, more than the average price of miter saws .
Ryobi ems190dcl Mitre Saw Main Features Explained
Design
Cordless, this saw allows its user to work freely without any cables all around the work surface. A variety of battery and charger are suitable for this EMS190DCL model. Even with battery, this tool weighs less than 8 kilos, and is therefore very light and easy to handle. On the back, a DustTech dust bag is visible, it can be removed and simply put back when it is full.
This helps keep the work surface cleaner throughout the sawing process. On the underside, the table is quite large and offers excellent support, in addition to the vice which is used to fix the workpiece. On the top, an ergonomic GripZone handle is visible, making it easy to operate the saw and transport it when needed.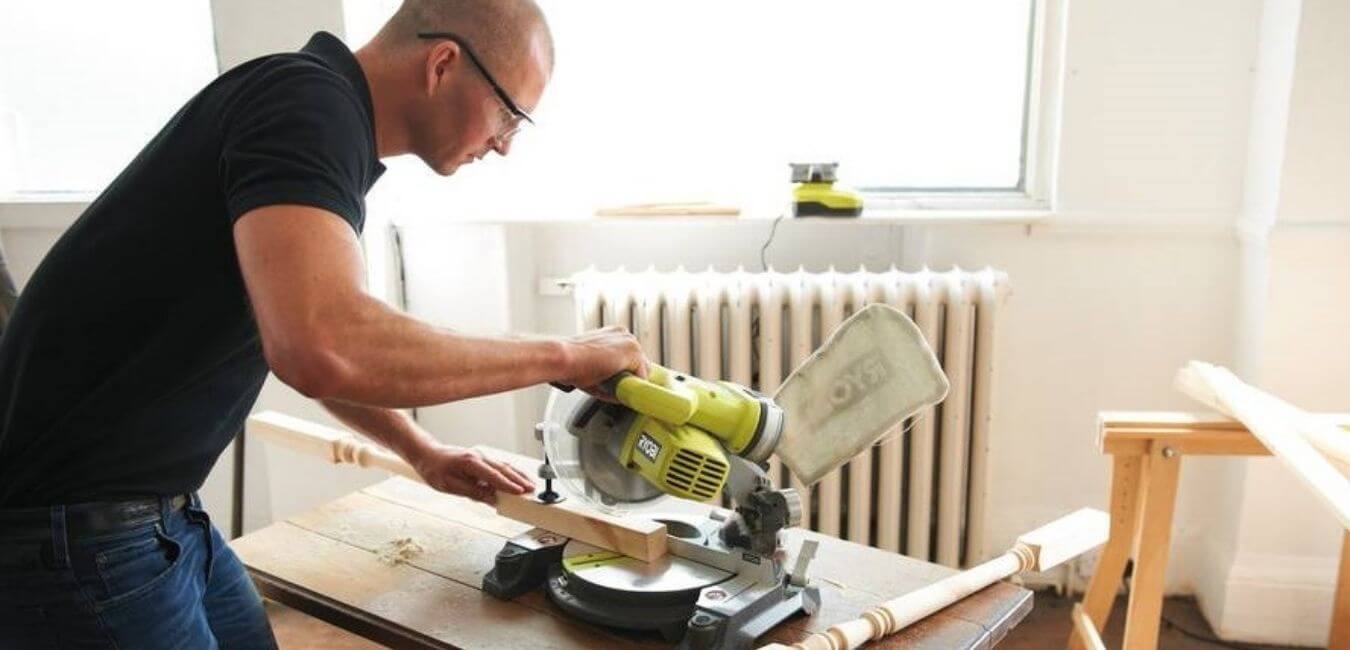 Operation
This device offers cuts of up to 105mm, making it suitable for a variety of materials. It requires, during its operation, an 18 volt battery. The blade which is there, of good quality, was chosen carefully, and allows to carry out universal cuts. It is 190mm in length, and has 24 sharp teeth made from tungsten carbide.
In the event that the size of this blade does not suit the material you wish to work on, and therefore a blade change is required, just use the spindle lock. On the right as on the left, the miter has a capacity of 45 °, and a cutting capacity skew to the right of 45 °. Also, this device offers a choice of five different angles, including 0 °, 15 °, 22.5 °, 30 ° and 45 °.
Performance
This is not the first tool from the Ryobi brand, and the quality of all previous devices can be seen in this miter saw model. Even with this performance and quality, its price is less than 200 euros, and therefore accessible to all.This miter saw is equipped with an Exact Line Laser TechnologyTM which serves as a guide helping the user to have an exact cut.
Blade, dust bag, and service keys are provided upon purchase. It is thus usable as soon as the delivery is made. A one year warranty is offered by Ryobi, ensuring the quality of this miter saw.
You May Also Like