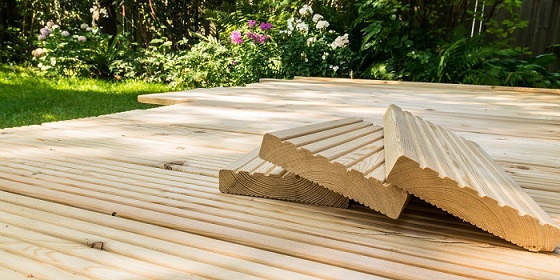 Having a house built on a small surface is not always synonymous with comfort, especially when the family grows. In this context, the best solution is to build a harmonious extension to the house. Between terrace and veranda, the first option offers more advantages, such as design and light. But how to build a wooden terrace? Let's dive into it.
Build a wooden terrace – Location choice
Building a terrace is certainly more complex than building a veranda. The reason is that verandas come in kit form. Nevertheless, the advantages of having a raised terrace are numerous. Firstly, the cost of the development is largely accessible to all budgets.
On the other hand, it is possible to configure the design of the deck according to your preferences. But to enjoy a construction that can meet all your expectations, it is essential to consider the landscaping project in all its aspects.
In this respect, the choice of the location is the step that is at the top of the list. For this, several criteria come into play:
Orientation
Building a terrace is good. Knowing how to orient it is even better. In this context, it is important to define your needs. Do you want to have a sunny terrace all day long? You should also know that the axis of sunlight will vary according to your geographical location.
It is also important to note that the orientation you adopt will have a significant impact on the choice of the covering and its color. Very important information for the design of a garden terrace.
Trees and vines
Many people tend to overlook this detail. However, a terrace placed near a tree will be more messy. Although it is possible to enjoy a natural shaded area, the leaves may dirty the indoor furniture installed on it.
Access
Do you want to have access to your terrace from your kitchen, your living room or directly from your garden? Don't neglect this detail, especially if you want to make your new terrace an additional living space where you can share convivial moments.
Wooden Terrace Build – Preparing the ground
Once you've determined the ideal location for your future deck, it's time to roll up your sleeves and prepare the ground. This is the next step. In this process, it is important to level the ground, flatten it and make sure that all the roughness is eliminated.
Elevation or earthwork is also required if the site seems too uneven. Once everything is in order, you will have to think about the support of your future terrace. In this perspective, blocks, cinder blocks or a cheap terrace slab will have to be installed. This is called covering.
The type of deck
Building a deck is not only about finding the ideal location and leveling the ground. The type of model to be installed is also important. Even if it is a matter of taste, the choice of the type of model to be built should also be made according to the nature of your house. In this respect, you will have the choice between an attached, elevated, suspended or rooftop deck.
An adjoining deck, known as a single-story deck, is built on the same level as your house. It will be a direct extension of your living room, kitchen or dining room. An elevated deck, on the other hand, will be placed at 60 cm from the ground.
The suspended terrace, as its name indicates, is supported by a framework that will be hung perpendicular to the facade. Finally, the roof terrace will serve as a roof and a terrace at the same time. This type of arrangement is the most common.
The choice of material
It is only after having taken all these criteria into consideration that you can proceed with the choice of materials. Between wood, stone, concrete and tiles, it is all a matter of taste.
Building a wooden deck
You are wondering how to build a wooden deck. It's not enough to have a table saw. In any case, it is the easiest type of material to work with. Noble par excellence, wood comes in many forms to meet all expectations. At the same time, it offers excellent value for money. Even to build a wood deck, you don't necessarily need to hire a professional. It is possible to find a cheap wooden deck in kit form, simple and quick to install.
Building a concrete terrace
How to build a concrete terrace? How to make a concrete deck slab? So many questions arise around this inexpensive decking. Resistant and robust, concrete is a material that allows you to create a terrace in harmony with the rest of the house.
In fact, today, printed concrete is very much in vogue and is able to imitate other materials to perfection. But the project of building a concrete terrace must be handled by a professional in the field.
Building a tile deck
Resistant, durable, aesthetic and anti-slip at the same time, tiles are the preferred flooring for modern interiors. The same is true for the terrace. Especially since it comes in a wide variety of colors and types of stones to suit all tastes.
Building a stone terrace
Stone is also on the list of inexpensive patio flooring. Just as easy to maintain as concrete, it has an incomparable cachet. Sandstone, granite, marble, slate, the choice is yours.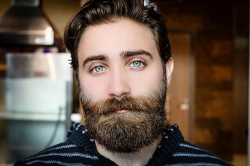 Latest posts by Adam Davis
(see all)